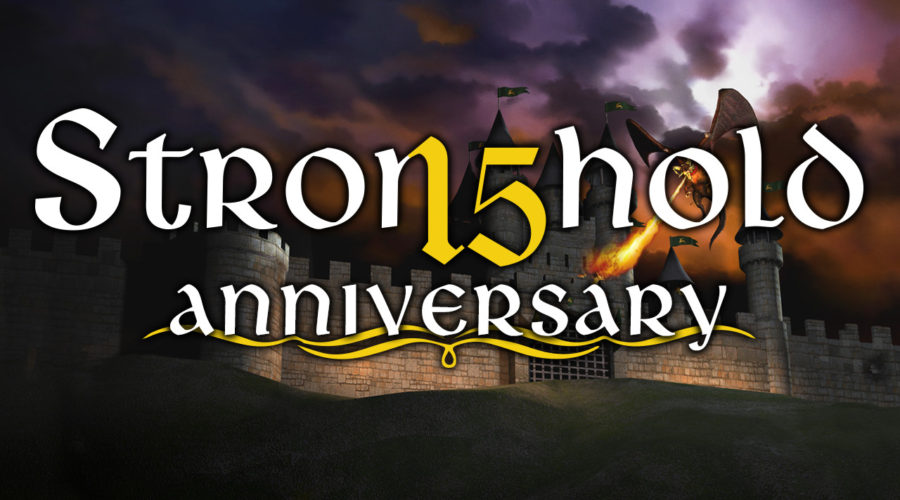 15 Years of Stronghold
It seems like only yesterday that The Boy, aided by his faithful counsellor Sir Longarm, rose up against The Wolf and his evil henchmen. A decade and a half has now passed since Stronghold was first released in stores and since then we have besieged both famous and fictional castles together in medieval Europe, the Crusades-era Middle East and Arthurian kingdoms.
We're currently hard at work on what comes next for the saga. Namely bringing the series to mobile this year, remastering another old favourite for Steam in the form of Stronghold 2 in 2017 and of course the next main instalment in the series. However we just wanted to take a moment out to say…
HAPPY BIRTHDAY STRONGHOLD!
To thank you for your continued passion and support we will be dedicating the next month to celebrating Stronghold and the game's player community. Keep an eye on our Facebook page, Twitter feed and YouTube channel to find out more about the history of Stronghold's development, compete in numerous giveaways for exclusive Stronghold merchandise and of course free codes for our favourite Stronghold games!
Giveaways will begin next week on Monday 24th October, so don't miss out.
#Stronghold15