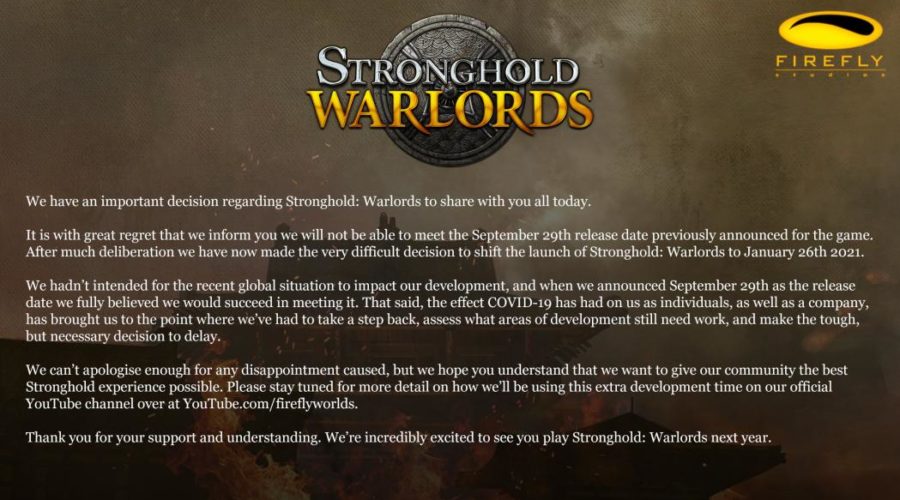 New Release Date
Please Note: This post is now outdated. The new and final release date for Stronghold: Warlords is March 9th, 2021. Click here for our full announcement.
It is with great regret that we announce we will not be able to meet the September 29th release date previously announced for Stronghold: Warlords. After much deliberation we have now made the very difficult decision to shift the launch of the game.
We hadn't intended for the recent global situation to impact our development, and when we announced September 29th as the release date we fully believed we would succeed in meeting it. That said, the effect COVID-19 has had on us as individuals, as well as a company, has brought us to the point where we've had to take a step back, assess what areas of development still need work, and make the tough, but necessary decision to delay.
We can't apologise enough for any disappointment caused, but we hope you understand that we want to give our community the best Stronghold experience possible.
– The Firefly Team