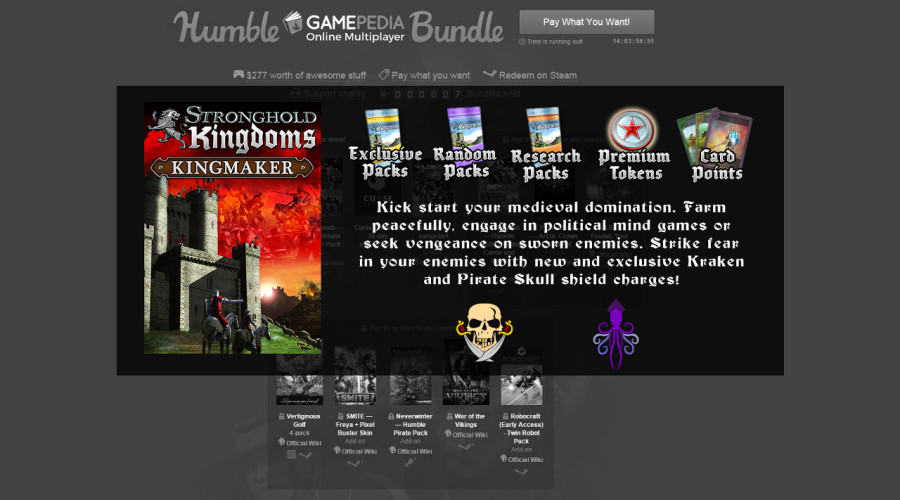 Stronghold in Humble's Bundle
What's the only thing better than pay-what-you-want? Pay nothing! We're giving away a limited edition 'Kingmaker' starter pack for Stronghold Kingdoms, as part of Humble Bundle's latest main-page bundle. It is available right now at no charge and comes packed with over $20 worth of in-game items.
Click Here to Claim Your Starter Pack!
Featured alongside 11 other fantastic games, the Kingmaker pack can be acquired for FREE! All you have to do is log in via Humble and sign up for the pack to claim a code for the following in-game items:
15 Random Card Packs
2 Exclusive Packs
2 Research Packs
200 Card Points
4 x 7-Day Premium Tokens
2 Exclusive Cosmetics – 'Kraken' and 'Pirate Skull' Shield Charges
Want even more games? Then choose the amount you wish to donate to Humble Bundle, the developers and your charity of choice. Enjoy a wide range of strategy, action, sports and adventure games, supporting a good cause in the process!