We have two dedicated support sites for our self-published games, handling enquiries through a ticketed support system. Feel free to contact us through these sites if you are having difficulties with any of our games.
We aim to reply to support tickets with 48 hours, although this can be longer during busy periods.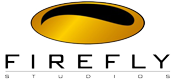 To get support for the following games:
Stronghold Crusader 2
Stronghold 2
Stronghold Legends: Steam Edition
Stronghold Legends
Stronghold 3
Space Colony: Steam Edition
Space Colony HD
Stronghold HD
Stronghold Crusader HD
Stronghold Crusader Extreme HD
Feel free to submit a support ticket to us at our dedicated support site. Alternatively, you can send an email to support ( at ) fireflyworlds.com
Go to Firefly Support

For support regarding Stronghold Kingdoms, please contact the Stronghold Kingdoms Support Team by submitting a ticket at support.strongholdkingdoms.com using your in game login details. Alternatively, you can send an email to support ( at ) strongholdkingdoms.com
PLEASE NOTE: If you are playing Stronghold Kingdoms via Amazon, please click on Support at the bottom of the Stronghold Kingdoms client, register and login to Support using your newly registered email address and password.
Go to Kingdoms Support
Other games
For help with CivCity Rome; Please visit the Take 2 Support site.
Other info
If you have a problem with a faulty or damaged disc, please return it to the store where it was purchased or contact the game's publisher, details of which can be found on the game's packaging.