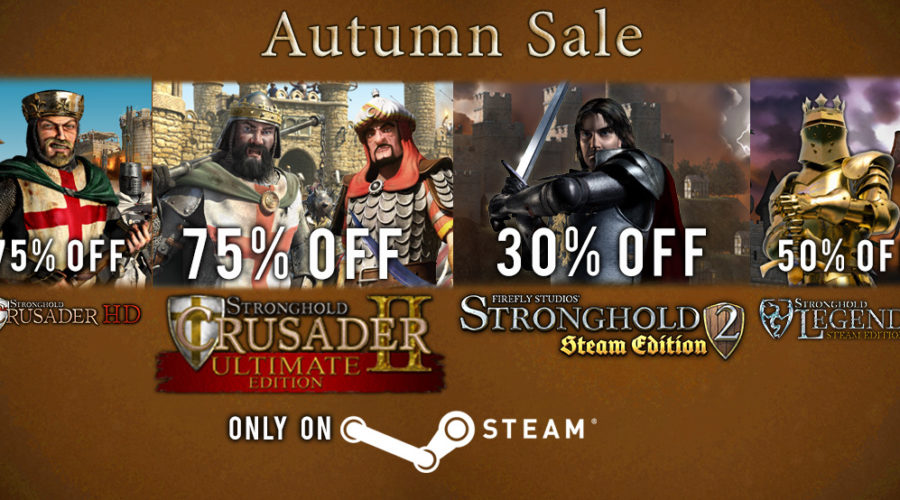 Steam Autumn Sale
Forget the turkey roast as the Steam Autumn Sale is finally here! This Thanksgiving we are once again THANKING you for your support by GIVING you up to 90% off on your favourite Firefly Studios titles, including the newly-released Stronghold 2: Steam Edition. Discounts also include Stronghold Crusader 2: Ultimate Edition (75% Off), Stronghold Crusader HD (75% Off) the Stronghold Collection (40% Off) and many more!
Check out our juicy discounts and enjoy a strategy-packed Thanksgiving!
Please Note: The Steam Autumn sale must end next week on Tuesday Nov 28th around 6pm GMT.